Peter Caks, Teaching Assistant and Researcher, Media Communication Studies, University of Maribor talked about Convergence as a power of improvement in media production.

Key points by Ioanna Georgia Eskiadi


Covid-19 has undoubtedly changed the media production process. We cannot separate journalism from technologies. Media content production has always been based on technology. Radio has been learning from previous forms of various content like print, press agencies, drama and concerts. Radio has played the significant role during the II World War. New weapons, new battle approaches, live reporting, gathering people around the radio and power of propaganda.






Video killed the radio star turning its content in a starting point of new mass media products like news, drama, talk shows and music. Convergence refers to transmissions of media texts from existing media to new ones. Convergence is combining institutional, functional and users' practices into a single platform or sphere. Print radio, television and online journalism is melted in a new form media text. The three types of media convergence are the technological, the economic and the cultural. No media can avoid technological adoptions, ranging from traditional to digital-only and global news mastodonts to local community media. Radio still plays a significant role in informing audiences. Apart from technological and social changes, fundamental characteristics and forms of content enabled radio to survive.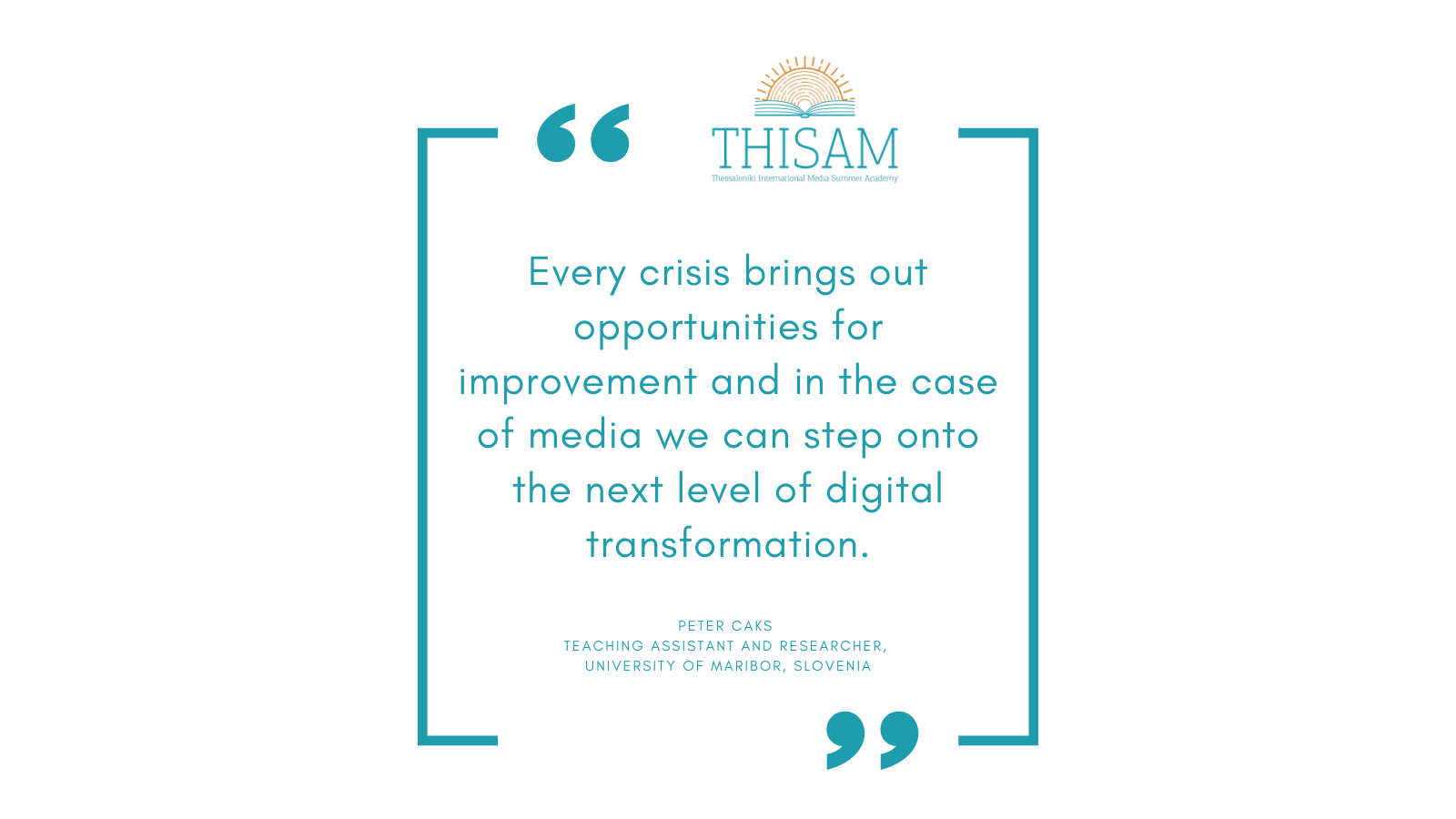 New digital media have weakened the traditional media in their agenda setting power and redefining the professional approaches to news production. The traditional media were challenged even more by Covid-19 through an overflow of incoming information and unprecedented need for constant news flow. Ongoing crisis is an opportunity to step onto the next level of digital transformation in journalism.

About THISAM
The 5th Thessaloniki International Summer Academy on Media is organized by School of Journalism and Mass Communications of Aristotle University Thessaloniki (AUTh), Jean Monet of European Union Public Diplomacy along with other partners under the title: "New trends in Media and Journalism: Turning crisis into opportunity".

Special emphasis is given on the topics:
1. Disinformation, Science Journalism / News Literacy
2. Crisis Communication
3. New business models in Media Organisations